SPIDER 500A radio telescope installed in Eton College, UK
Eton College, located in Windsor, close to London UK, has been founded by King Henry VI in 1440 and is particularly well known for its history and notable alumni. PrimaLuceLab Installation Team completed the installation of a new SPIDER 500A radio telescope for radio astronomy that will be used by Eton College for educational activities.
Every SPIDER radio telescope is tested in PrimaLuceLab headquarters after production and is shipped pre-assembled in specially designed crates to installation location. This way PrimaLuceLab Installation Team is able to assemble the radio telescope in place in a couple of days of work.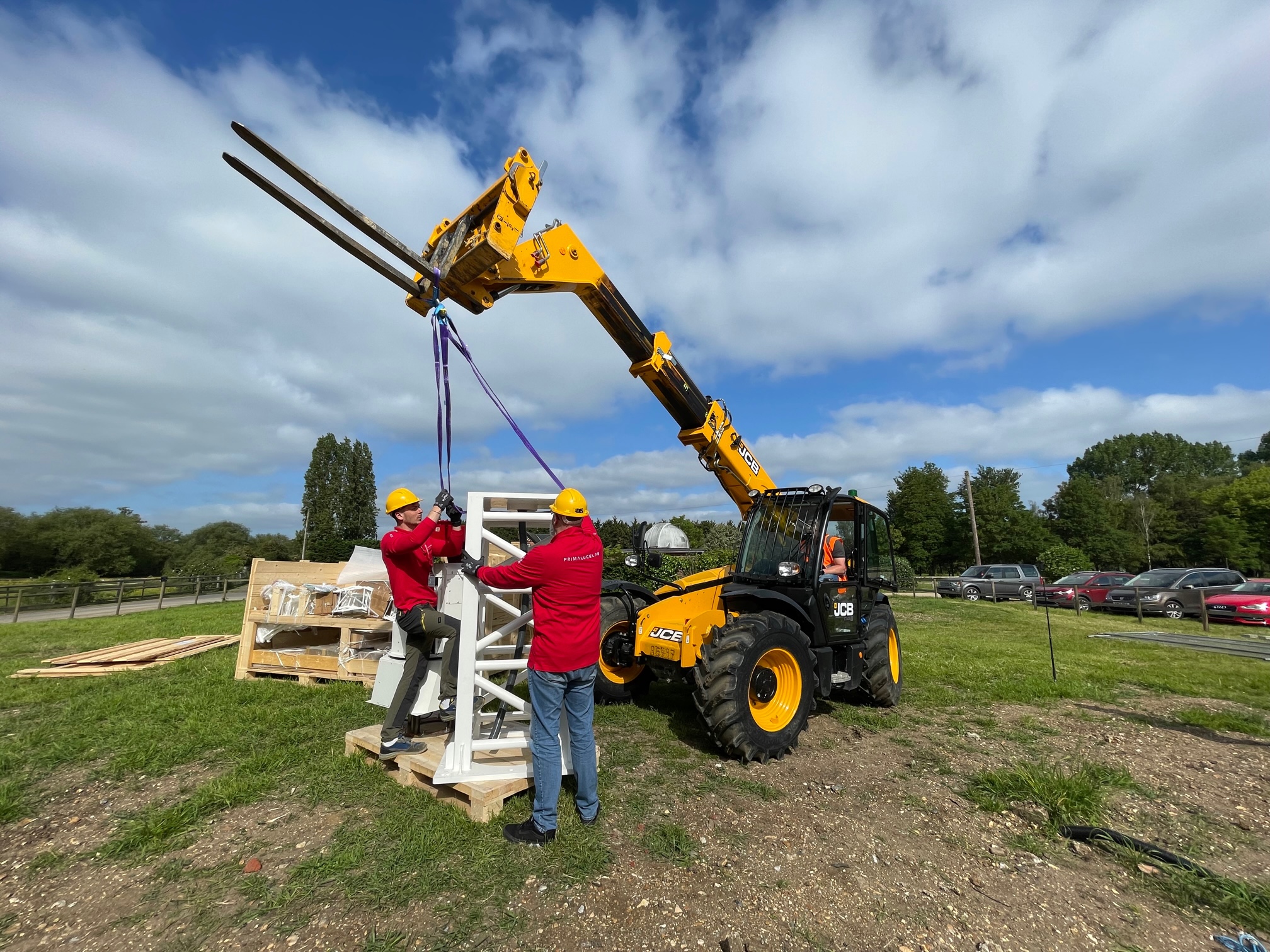 Given the large wind effect that may be created to the 5 meter diameter parabolic antenna, we suggest to install the SPIDER 500A radio telescope to the ground level, on a concrete base foundation. We provided to the customer design and dimensions for the concrete base that has been poured together with threaded bars to fit the large pier.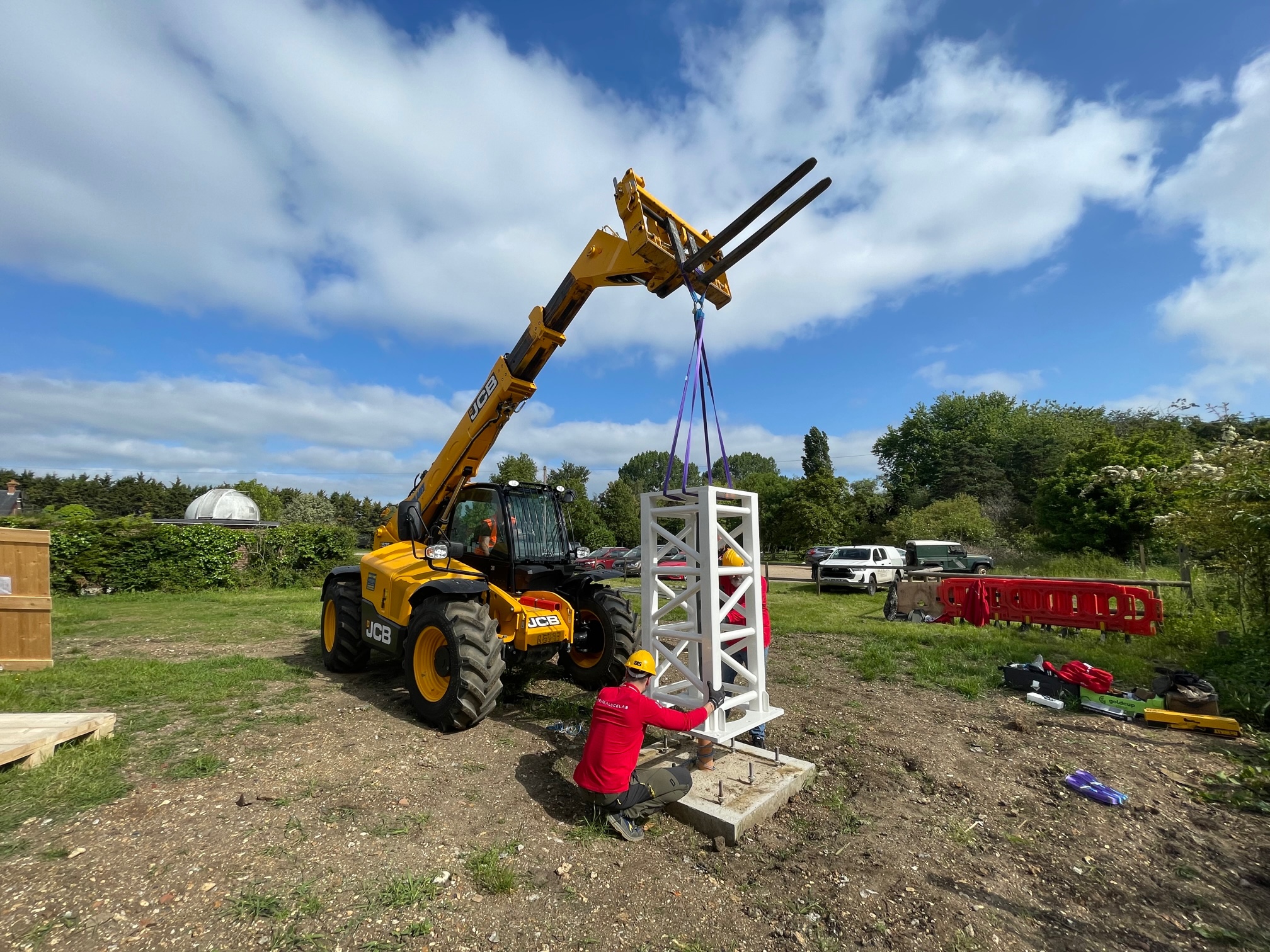 Then, thanks to a lifting machine, we moved the tracking system head on the pier. The WP-400 head weights 350 kg and provides the necessary weight load capacity and pointing precision for the 5 meter diameter antenna.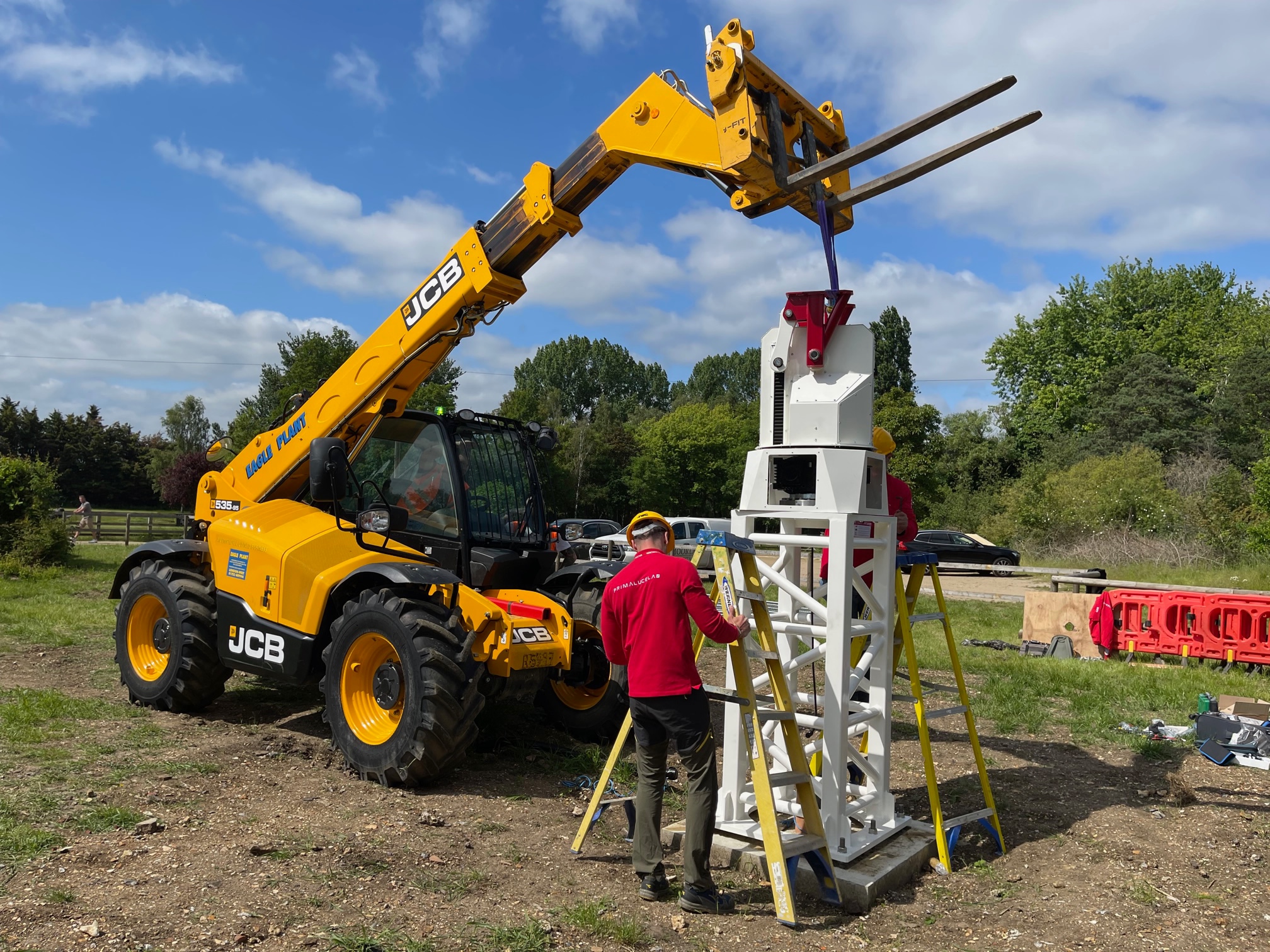 PrimaLuceLab Installation Team assembled the 5 meter diameter prime focus antenna that is shipped to installation location divided in parts in order to allow an easier delivery service. After assembly is completed, the lifting machine can move the antenna primary reflector on top of the tracking system for a secure installation.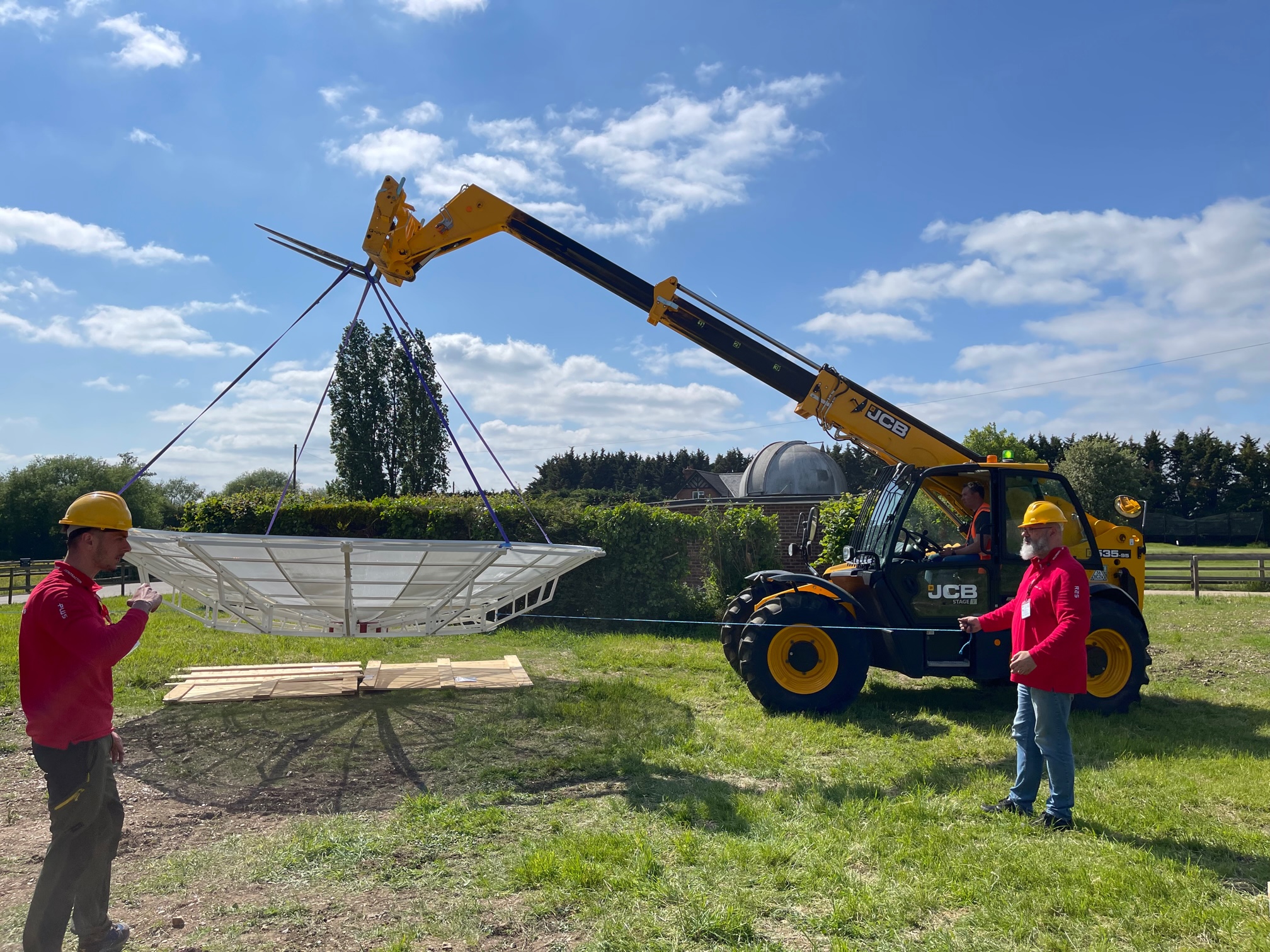 In the control room, that is located close to the radio telescope antenna, we installed the H142-One receiver together with RCPU-400 antenna control unit and RoF-SPIDER radio-over-fiber kit that makes use of fiber optics connect receiver to LNAs. More, the Wind Sensor automatically parks the radio telescope antenna to stow position (with the antenna pointing the Zenith) if wind speed exceeds 50 km/h.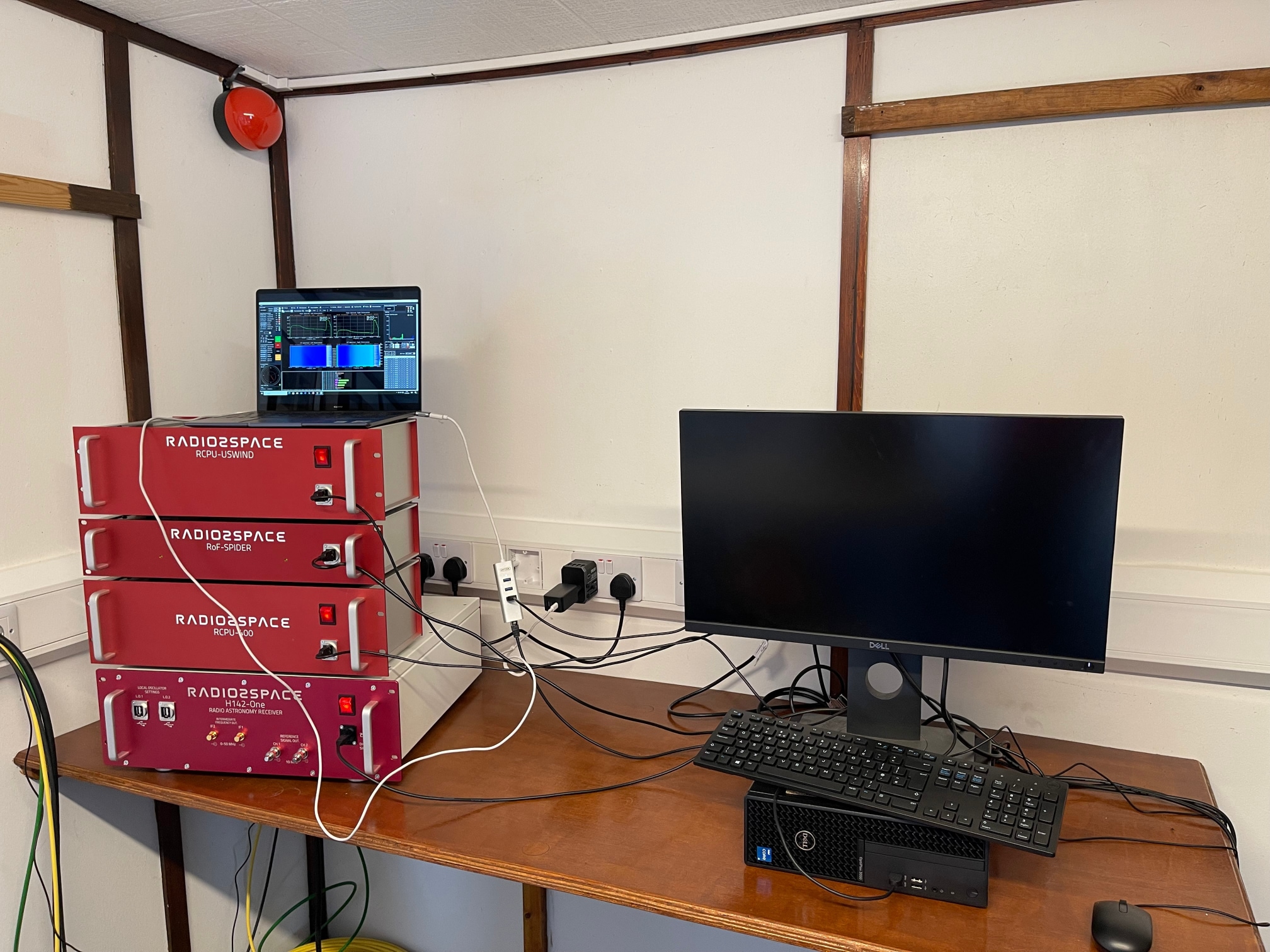 Finally, PrimaLuceLab Installation Team started the SPIDER 500A radio telescope and made an initial alignment of the antenna tracking system to radio sources in the sky. The installation is completed and Eton College is now ready to use the SPIDER 500A for their radio astronomy education program!